How to Light Your Ensuite: The Block Style
Thursday 22nd August 2019 01:39pm
How to Light your Ensuite: The Block Style
The Halo Effect
When renovating your bathroom or ensuite, we're taking a leaf from Channel 9's The Block. This season's Andy and Deb's (winning) ensuite features stunning LED under cabinet lighting and soft halo effect mirror lighting. You can easily create this timeless look yourself with DIY LED strip lighting. A wide range of strip lighting is available online and in-store at Lighting Illusions at pocket-friendly prices, with big-brand LED strip lighting from as little as $24.90. By using strip lighting, you will reduce clutter however, due to the soft impact; for those makeup applications, you may need to look at installing an additional ceiling light.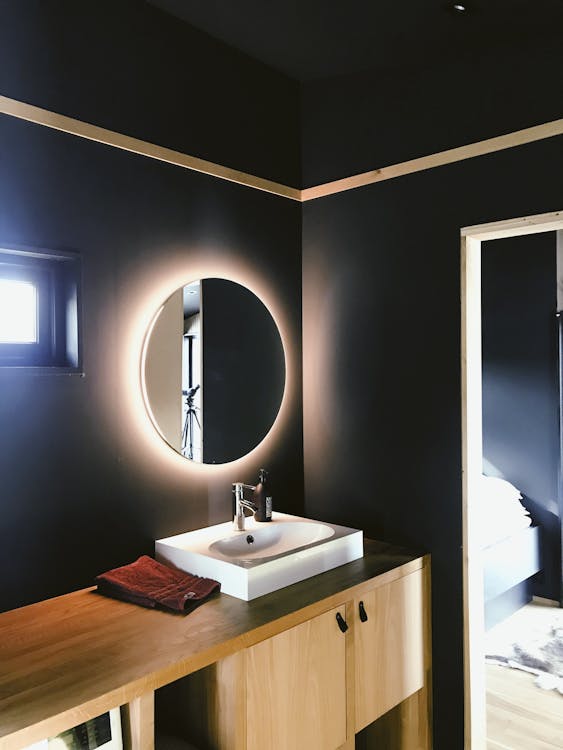 Staff tip: Using warm lighting like Lighting Illusions' 3000K strip lighting will create a toasty atmosphere on those cooler Australian mornings.
Keeping it Simple
At Lighting Illusions, lighting and brightening your space doesn't have to impact the look and feel of your room by using an easy to install, IP Rated downlight. Bathroom safe IP Rated LED lighting will give you a bright, clean and minimalistic aesthetic; read more on why IP Ratings are important here. If you're looking to make a statement with your LED downlights or even match it to your existing metalware; you can find a range of downlight facia colours including white, brass, chrome, aluminium and black. Lighting Illusions you can find a downlight that fits your need and budget within our downlight range.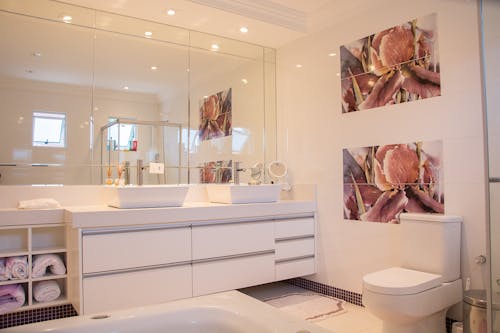 One bathroom fitting, three uses!
You can kill two birds with one stone with a 3-in-1 bathroom unit supplying an exhaust, lighting and heat in a singular unit. When shopping online or in-store at Lighting Illusions you will be happy to find all the major Australian brands like IXL, Martec and Ventair so you can find the right exhaust fan for your space, style and budget. Read our blog on selecting the right bathroom 3-in-1 for your space here.
Makeup Marvel
For a flawless makeup base; why not look into a bathroom vanity light for a shadow-free application? With numerous fitting colours available to match your surrounding metalware, it's never been easier to upgrade your bathroom with a vanity light. We love the super stylish Eglo Pandella range in Matte Black  and Chrome.
At Lighting Illusions we have the range, price and expert advice to help you realise your dream home, so call us, drop into one of our six locations or shop online now!